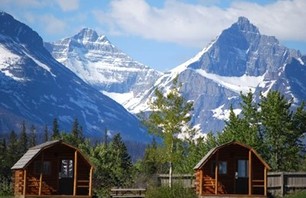 Photo: The Goat
Following suit with current trends at national parks, including decreased RV traffic and increased non-recreational visits, there s a new trend on the horizon: upscale cabins.
Campers get their own bathroom, a kitchen with full-size appliances, and usually a big deck with park views plus a barbecue. You know, not having to haul beer deep into the backcountry would be kind of nice. I guess that as long as the volume of people pouring into parks and bringing their money continues to rise, this kind of thing is okay... at tolerable levels.
Read more here, via the Goat. By Rocky Thompson.