This isn't the first time I've written about Baldface this winter.
You may or may not remember this little event they hosted back in February, and if you're connected deep enough, the place it holds in backcountry skiing and snowboarding. If you don't know, now you know. Just be responsible about your knowledge, young ninjas.
Watch the official 2012 season highlight reel, as well as a longer-format lifestyle video from Baldface, at "the Traverse."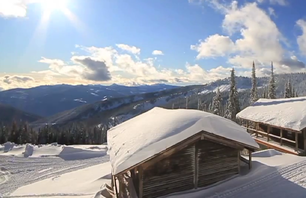 Baldface Lodge, 2012. Photo: Baldface